Wakefield - Alverthorpe Working Mens Club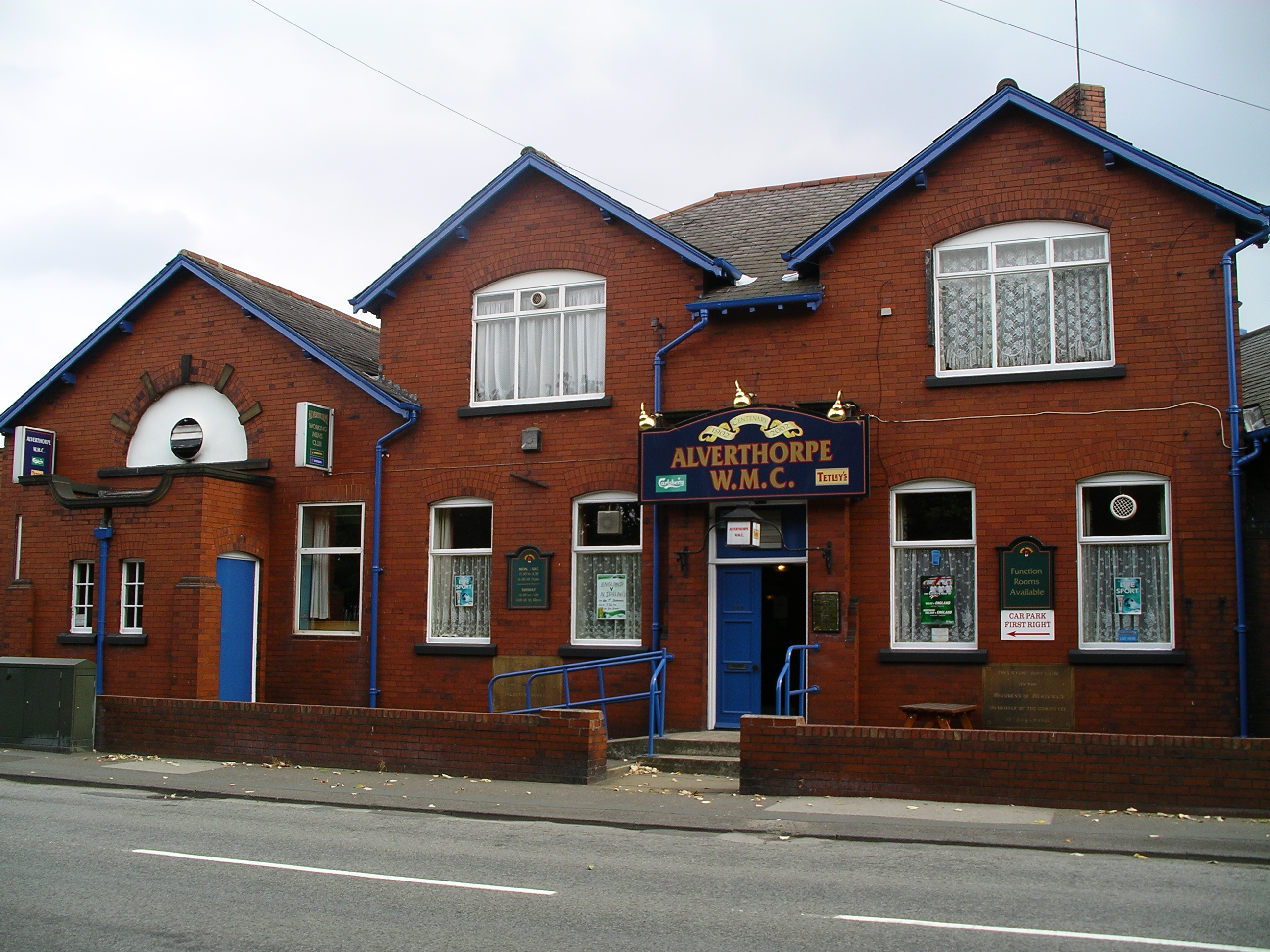 Visiting the Mayor of Wakefield September 2005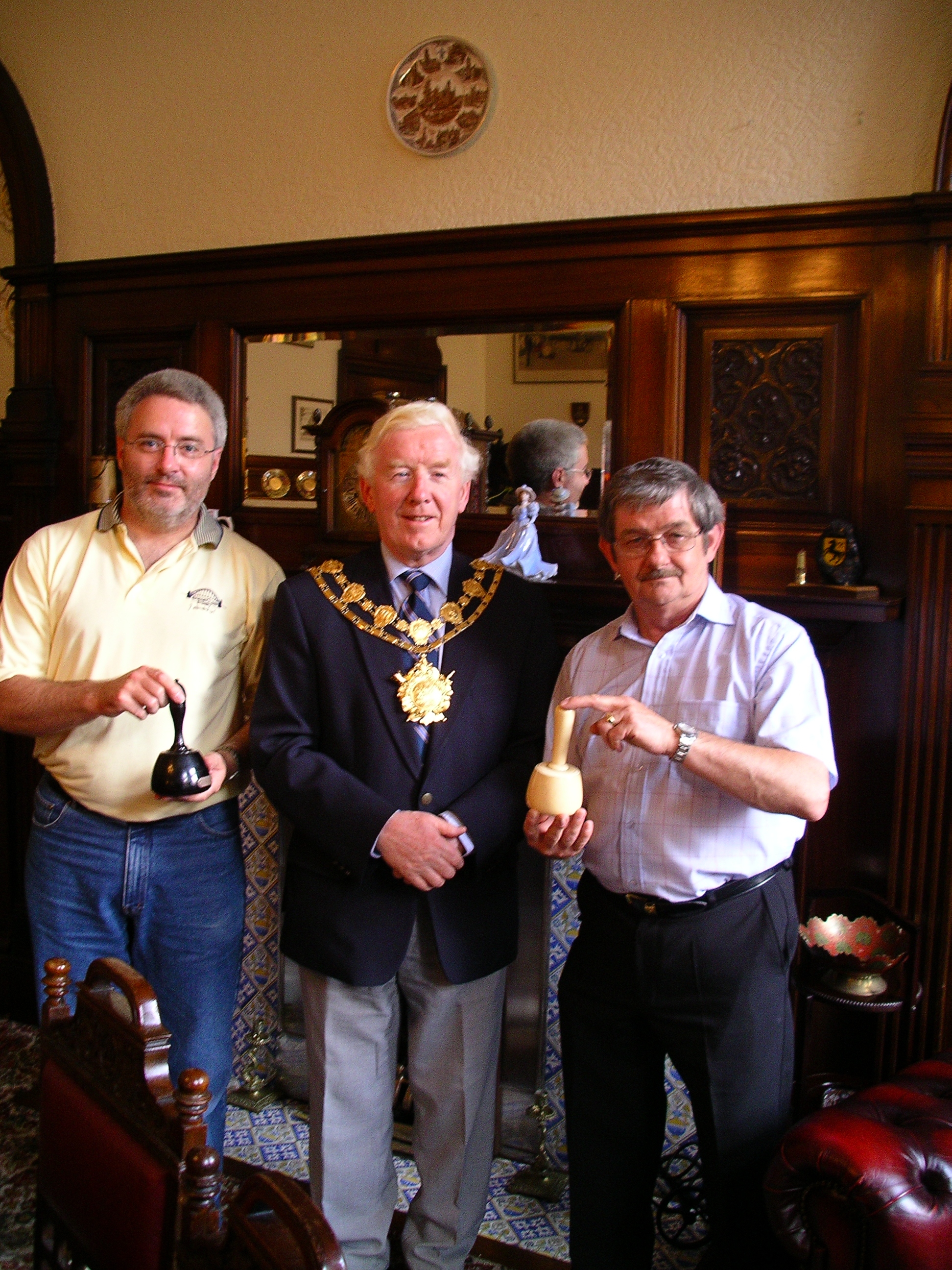 In September 2005 two things happened:
I met a distant cousing, Patrick Bagnall for the first time ever. Found via a mutual interest in genealogy
Patrick and I were invited to meet the Mayor of Wakefield, who had important information to interest us both
Patrick and I went to the Town Hall and met the Mayor, Cllr David Hopkins, who showed us two Mason's Mallets presented by Messrs Bagnall Bros to the Mayor. One, made from ebony was presented (I think) at the laying of a foundation stone for Alverthorpe Working Mens club. A building I didn't know they had built. The inscription reads G & H Bagnall which would indicate that Messrs Bagnall Brothers were George and Harry Bagnall. The other mallet is made from ivory and is unfortnately damaged, but I assume it may have been to commemorate the building of the Drury Lane Library. Many thanks too to Mr. Jubb for arranging our visit.