1901 Census
John & Mary Ann Bagnall Household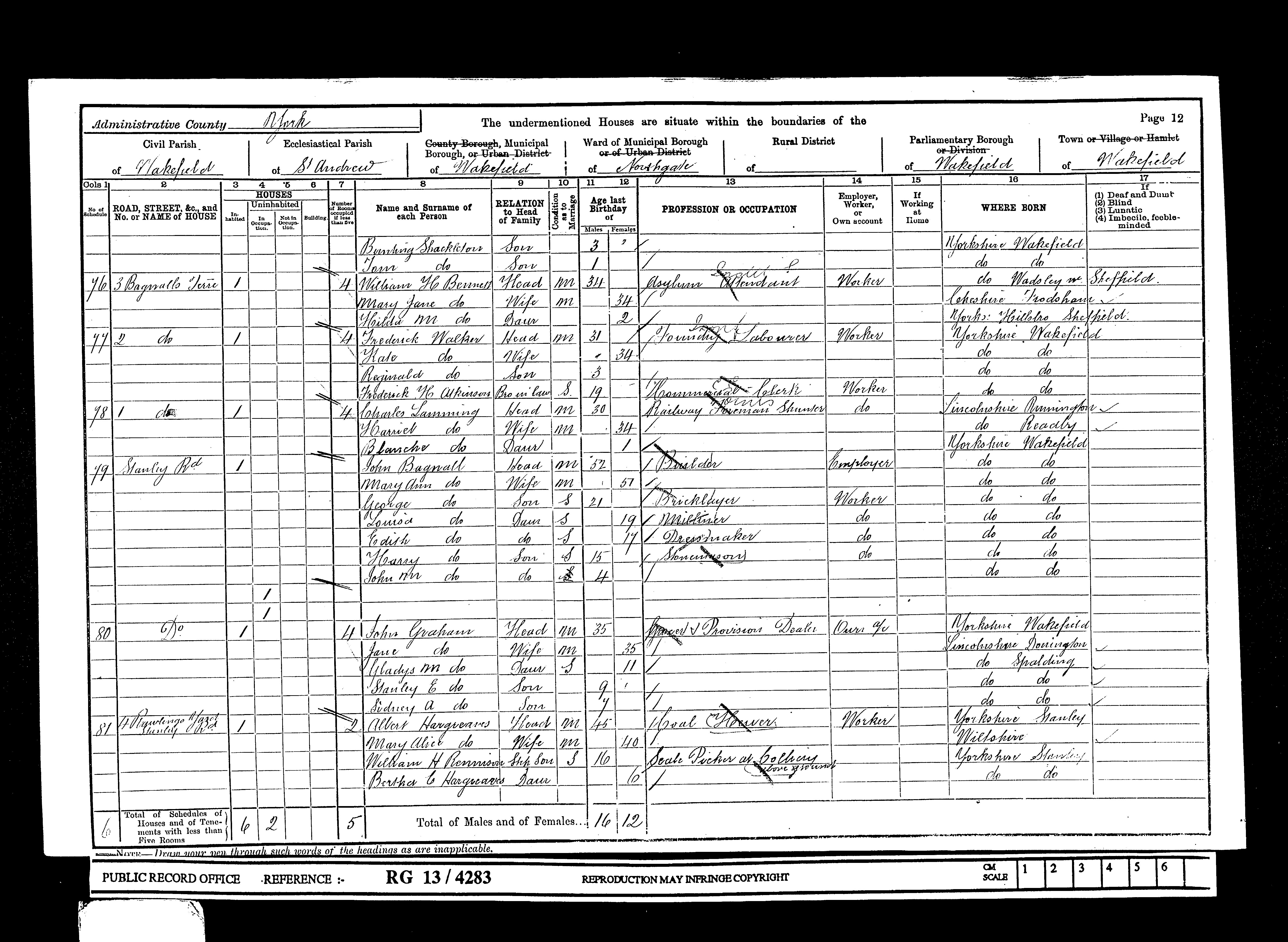 From the 1901 census, we know that in 1901, John lived on Stanley Road, perhaps the house was at 78 Stanley Road where they were listed in the 1891 census.
John was a bricklayer and an employer, aged 52. His wife, Mary is listed as being 57, though their marriage certificate shows them as being the same age. The 1881 census gives their ages as . 32 and 31. I believe the 1901 census is in error and that their ages were very close.
John and Mary had the following children by 1901:
These in addition to those listed in the 1881 census who by 1901 had left home or perhaps died. We know that by now, William was his own man, married and living in his own house with his young family since there is also an entry in the 1901 census for William and Harriett's family.
Mabel Bagnall is absent from the family home in the 1901 census, but another page from the same census shows a Mabel Bagnall (born in Wakefield) at a school on South Street in Thornhill. She was listed as boarder.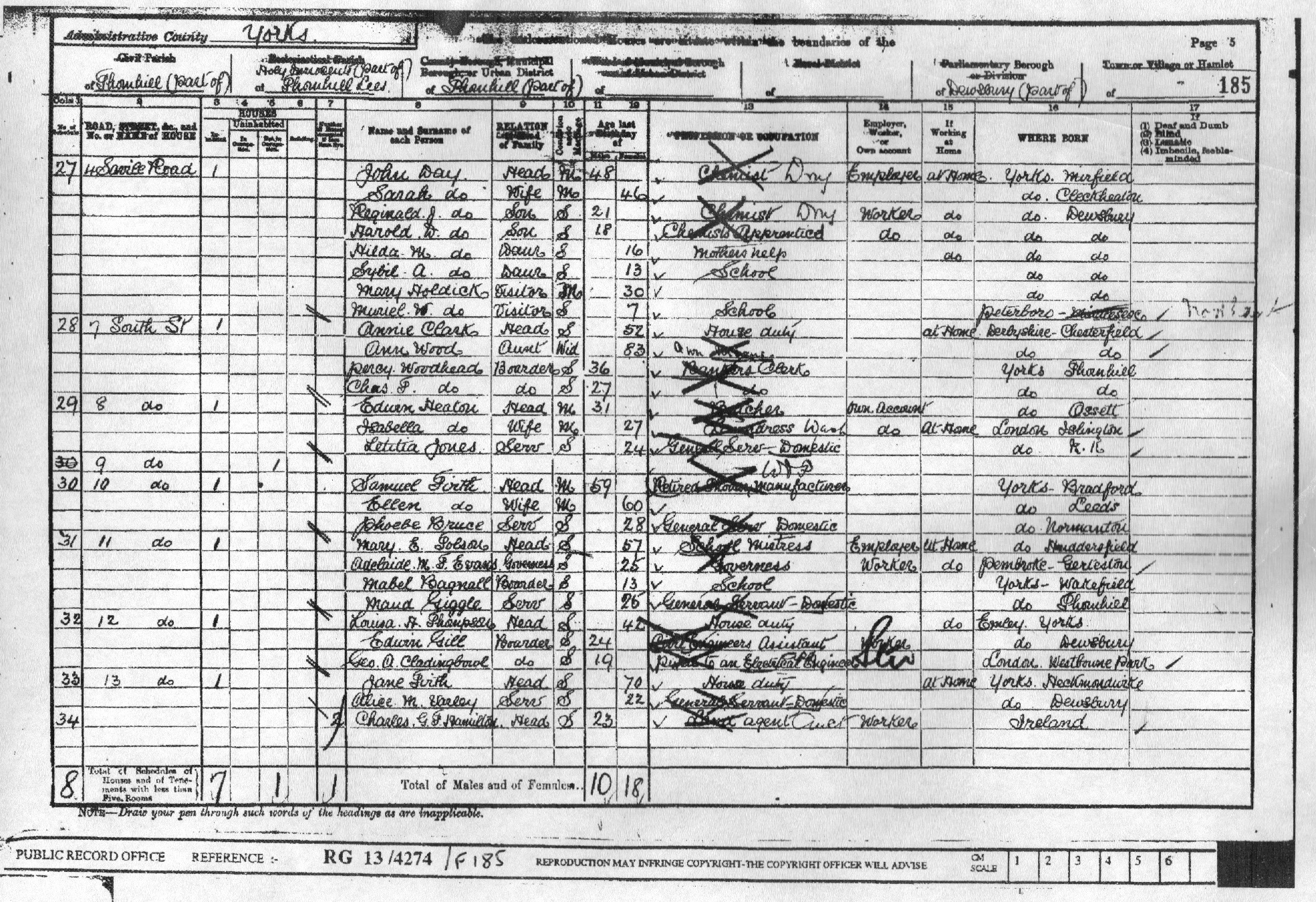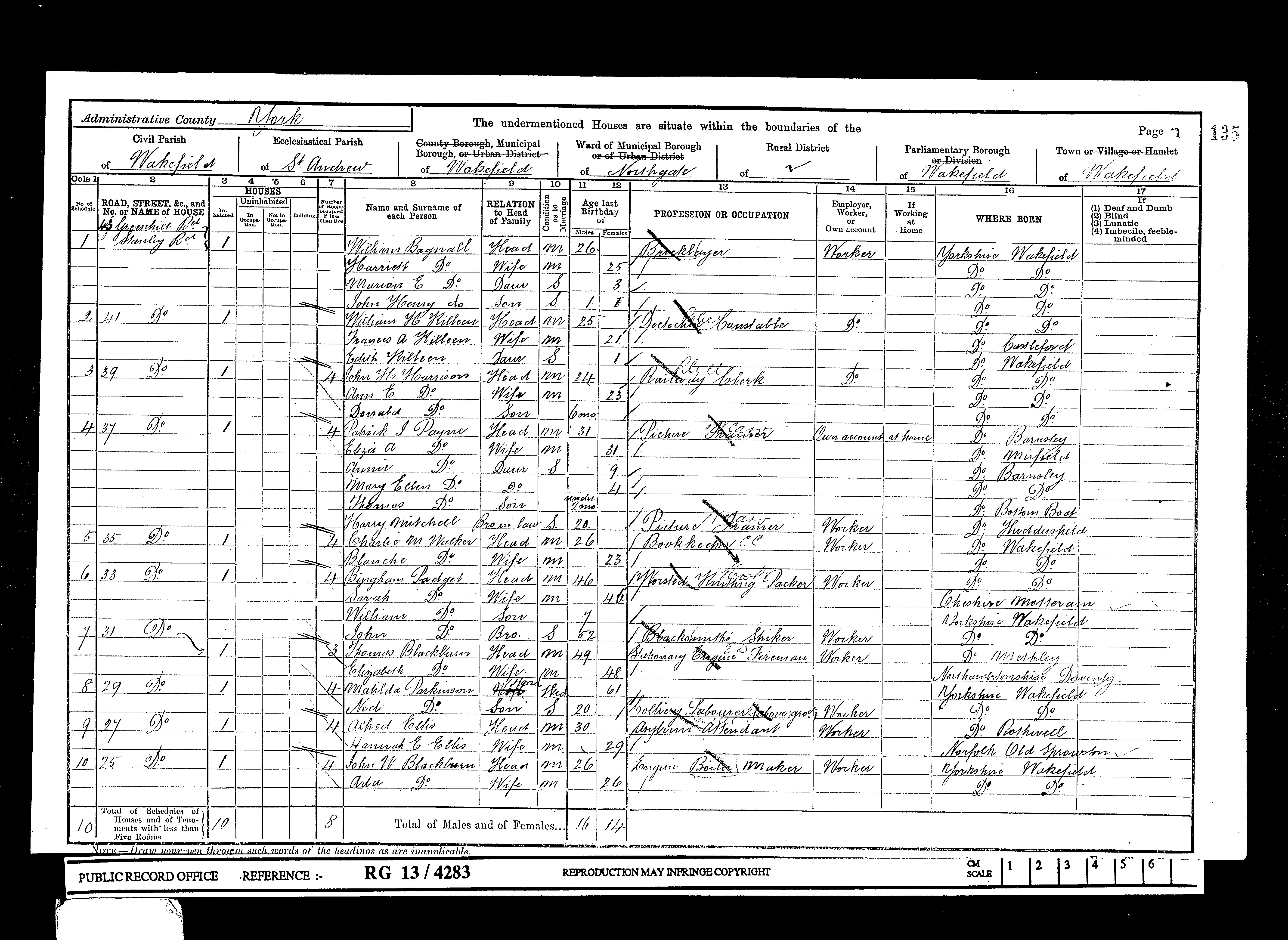 William was 26 and a Bricklayor (yes that's how it was spelt). He and Harriett - aged 25, lived at 43 Green Hill Road Stanley Road, Wakefield in the Parish of Saint Andrew. From Isabel's baptism record though they were at 43 Bagnall Terrace (which seems more likely though 43 is quite a hig number for that terrace?). Their children at that time were: