1861 census
Thomas & Hannah Bagnall Household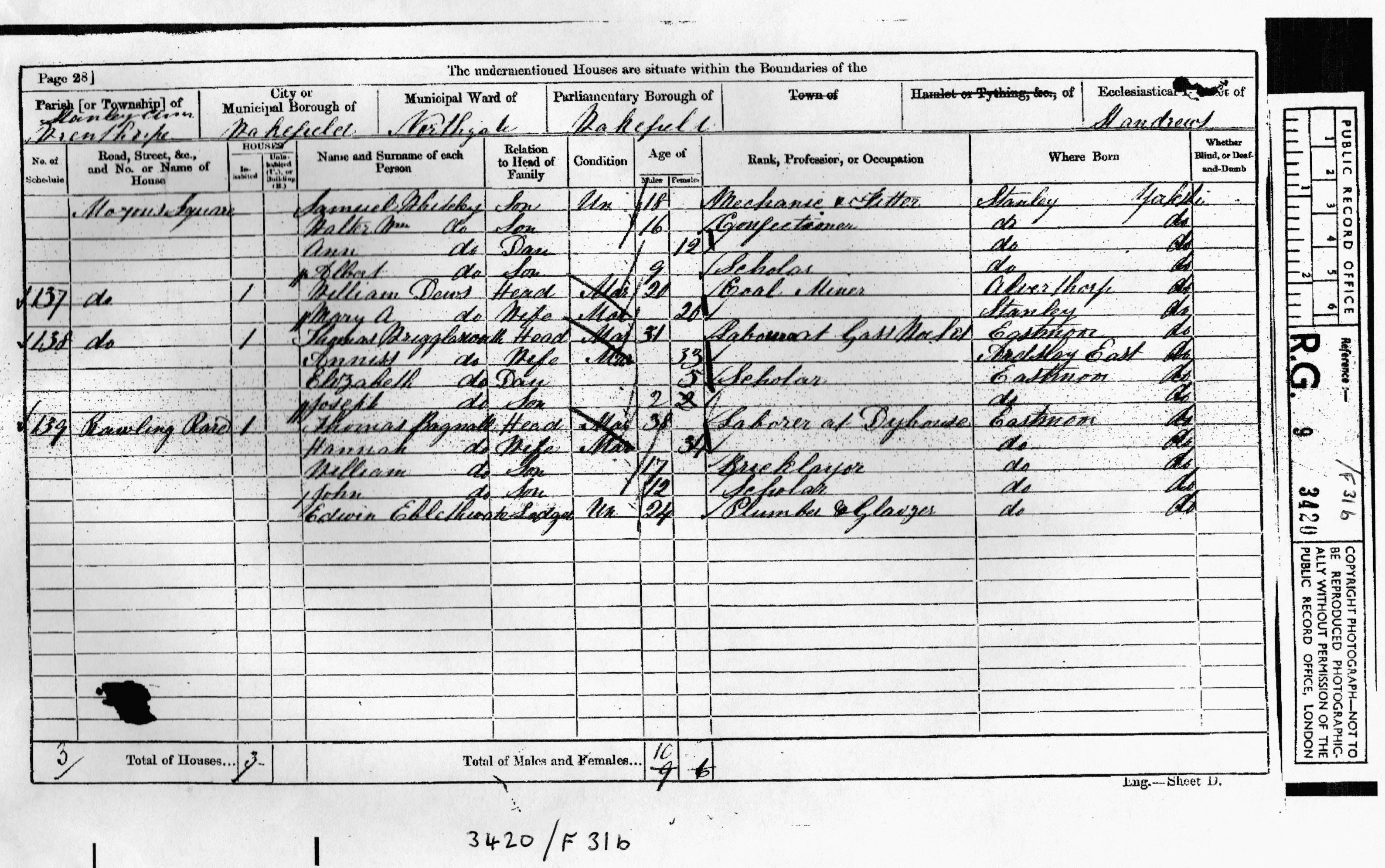 From the 1861 census we see that Thomas and Hannah have moved to Rawling Yard. Thomas is 38 and Hannah is 34. Thomas is now a "laborer at dyhouse"
Their children William and John (My Great Great Grandfather) are listed with their ages.
Edwin Eblethwaite was in residence as a lodger. A plumber & glazier by trade.