1871 Census
Thomas & Hannah Bagnall Household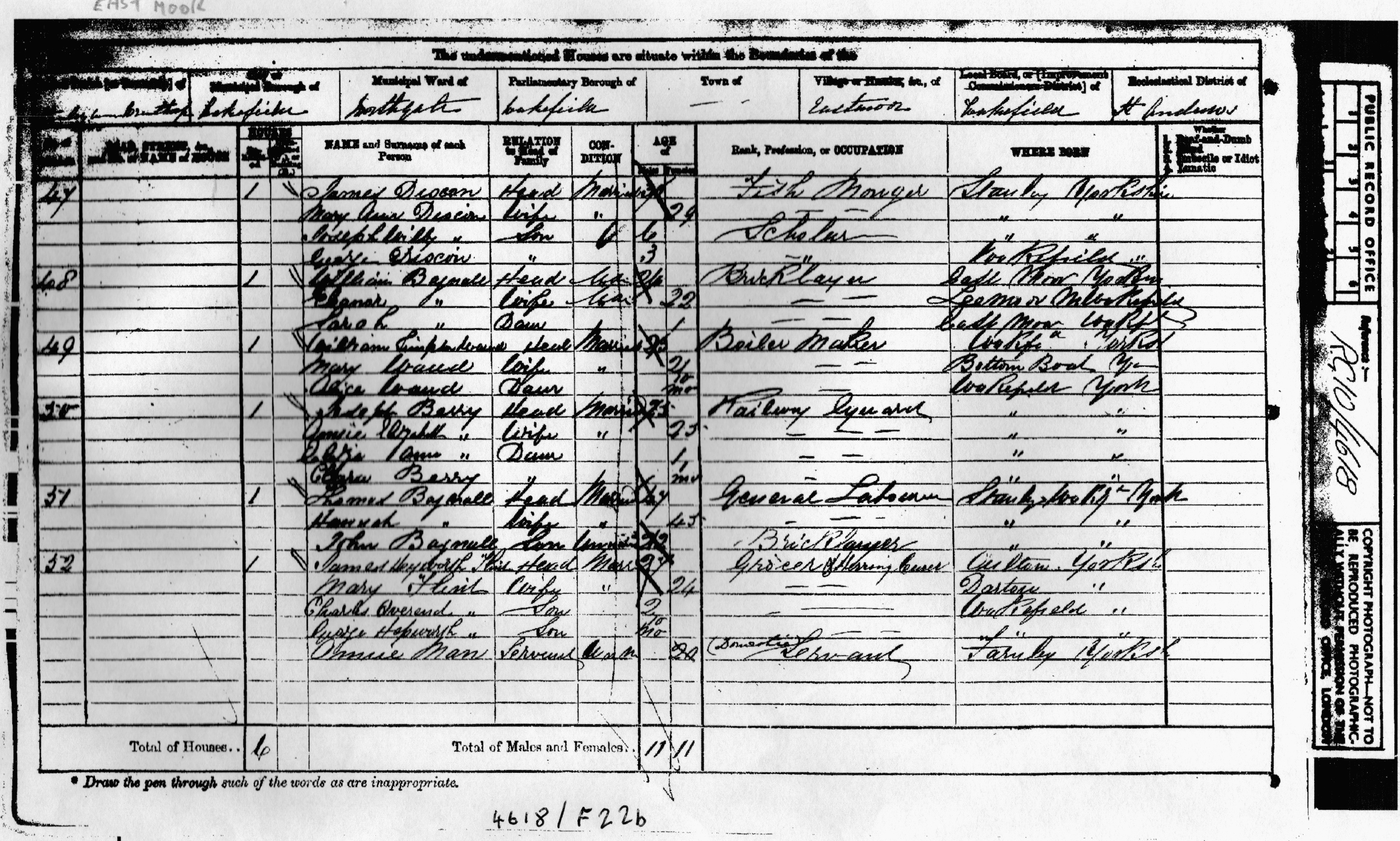 From the 1871 census we see that Thomas live in Eastmoor (I can't make out the address). Thomas is 47 and Hannah is 45. Thomas is now a general labourer.
Their only child listed is John (My Great Great Grandfather).
Perhaps Edwin Eblethwaite had moved on by now and was no longer a lodger?