Press - A mystery solved - Wakefield Express - Aug 6th 1976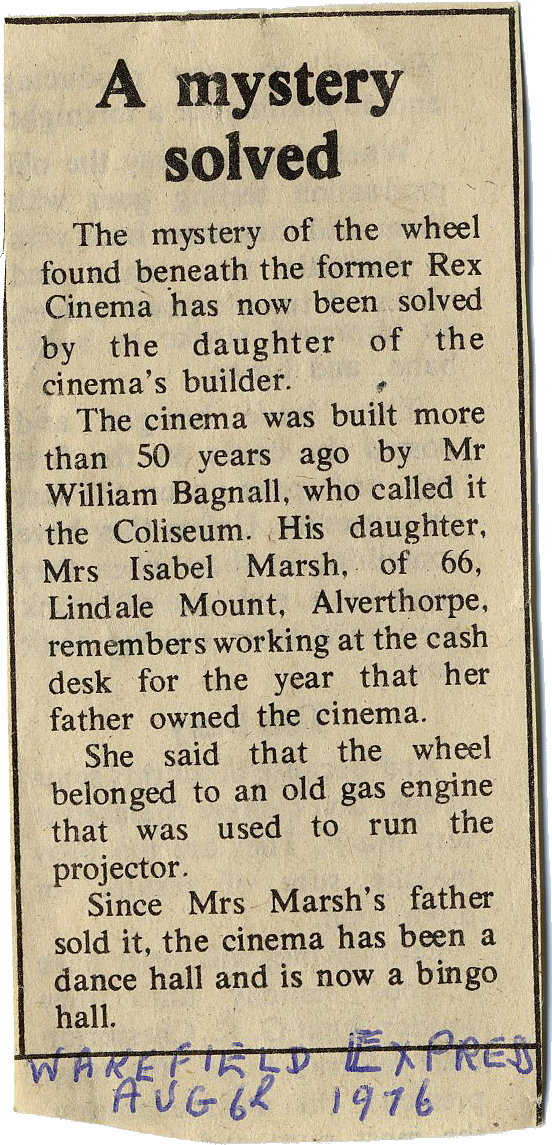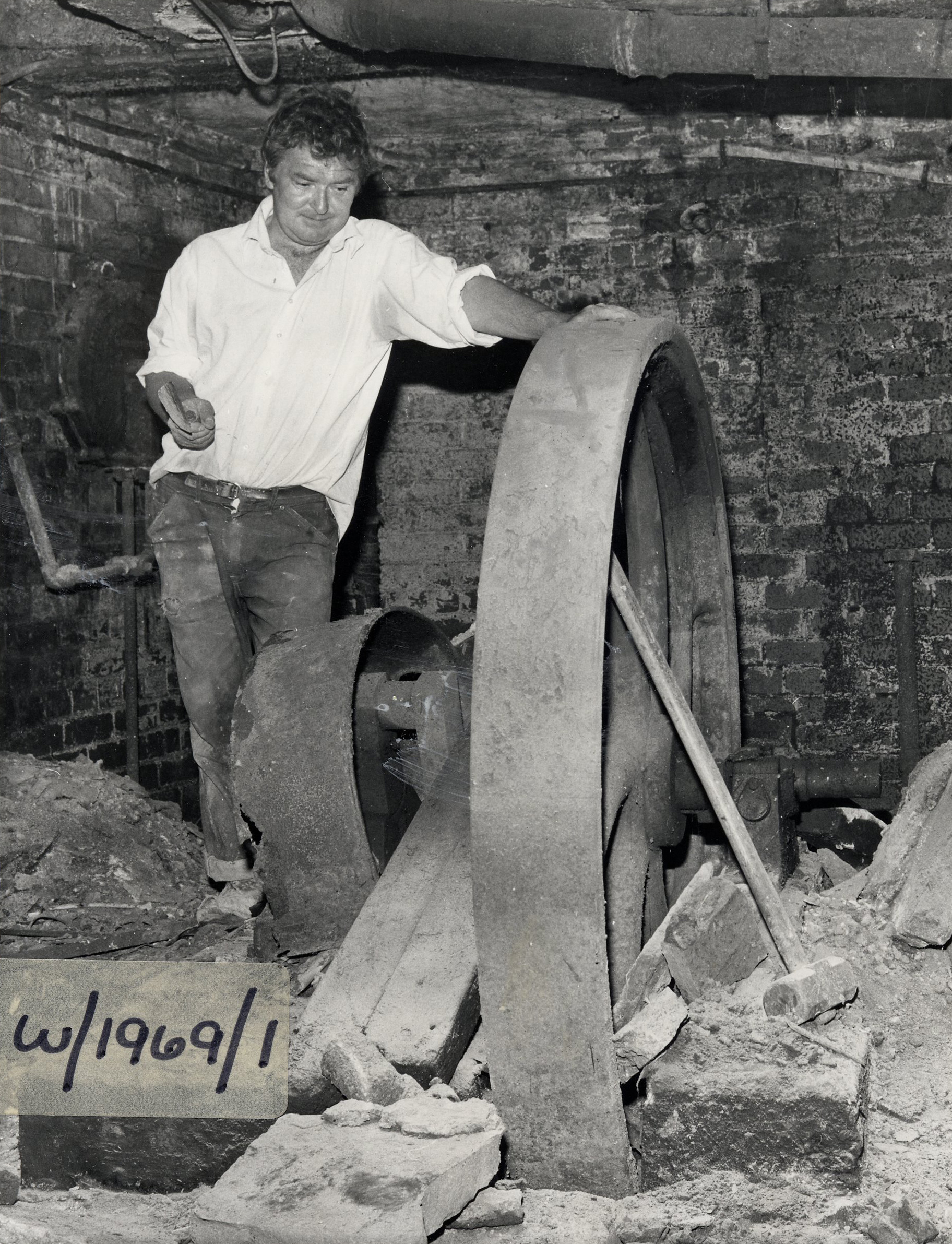 The mystery of the wheel found beneath the former Rex Cinema has now been solved by the daughter of the cinema's builder.
The cinema was built more than 50 years ago by Mr William Bagnall, who called it the Coliseum. His daughter, Mrs Isabel Marsh, of 66, Lindale Mount, Alverthorpe, remembers working at the cash desk for the year that her father owned the cinema.
She said that the wheel belonged to an old gas engine that was used to run the projector.
Since Mrs Marsh's father sold it, the cinema has been a dance hall and is now a bingo hall.