Isabel Bagnall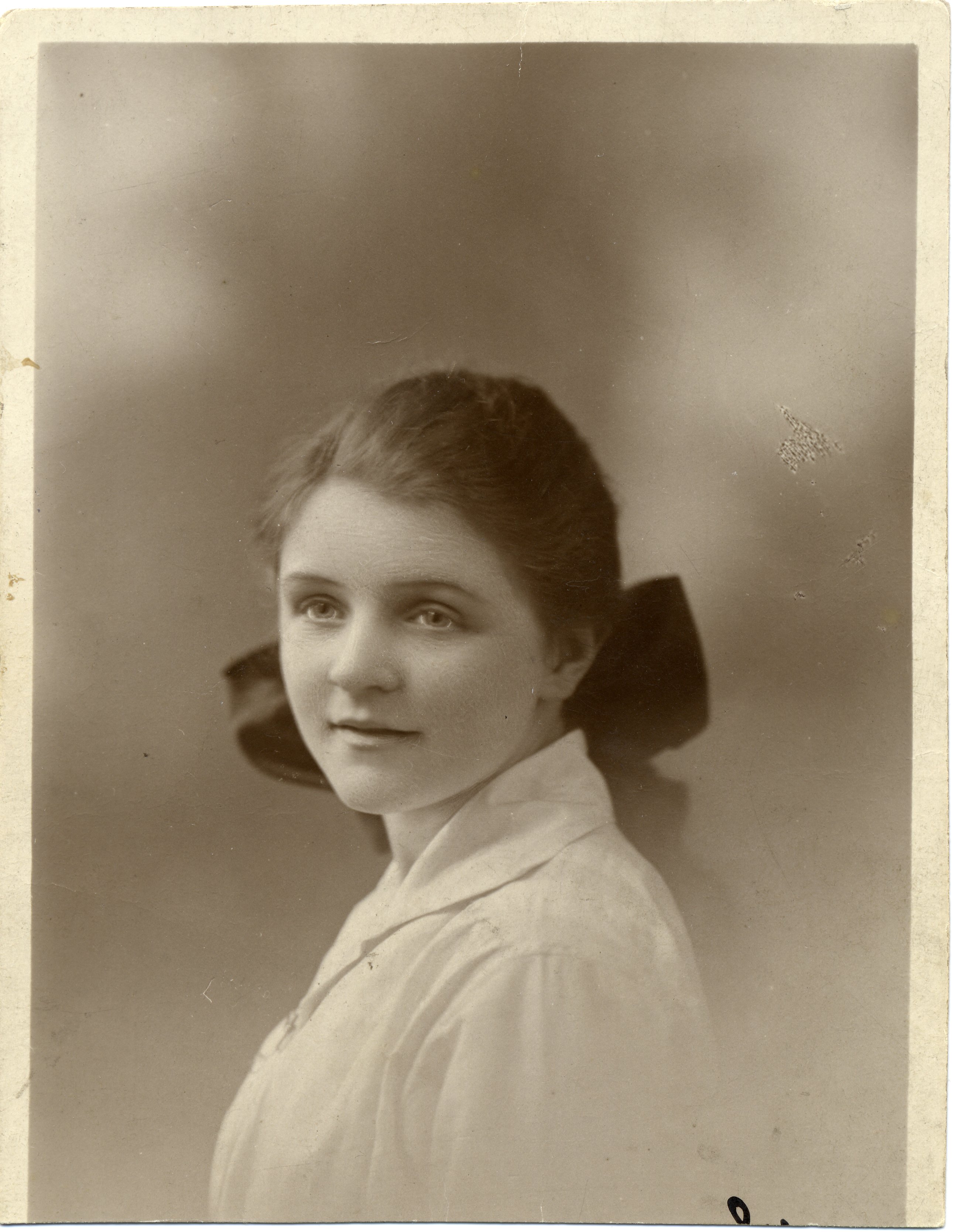 Birth 22 October 1901
Isabel is listed aged 9.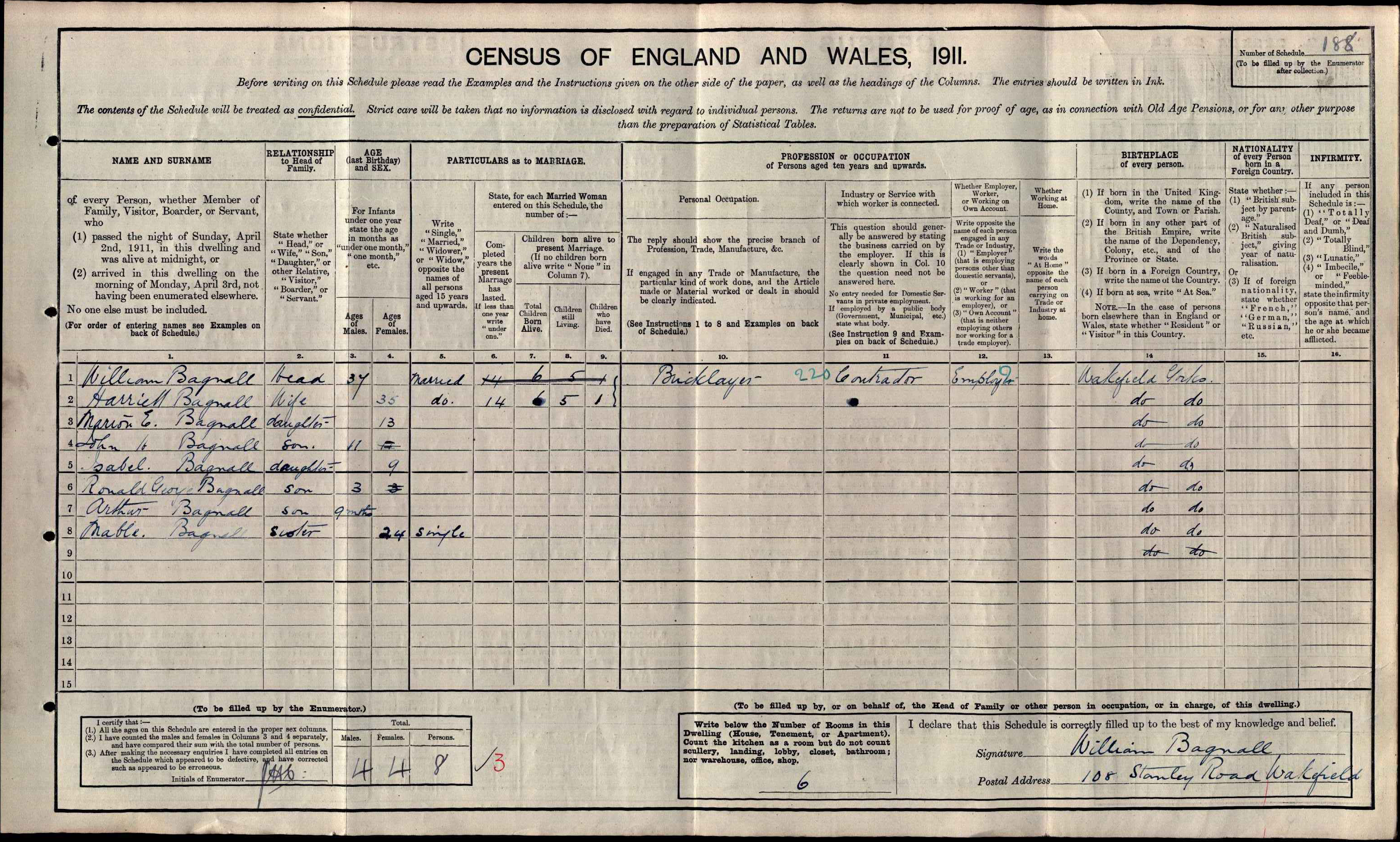 William was 37 and still a Bricklayer, but also a contractor and employer. Living with Harriett - aged 35, being married for 14 years now at 108 Stanley Road, Wakefield. William's Sister Mabel Bagnall also most likely lived with the family or was staying with them on the night of the census.
Very sadly we see from this census, that they had 5 children, but one had died. Their children at that time were:
Isabel at the wedding of her brother John Henry 19 August 1922
I believe Isabel is seated closest to the bride on the right, and since she is wearing a similar dress to the woman standing, and carrying flowers, perhaps she was a matron of honour or a bridesmaid (though two girls seated on the left of the groom have different dresses which match each other and they are carrying flowers)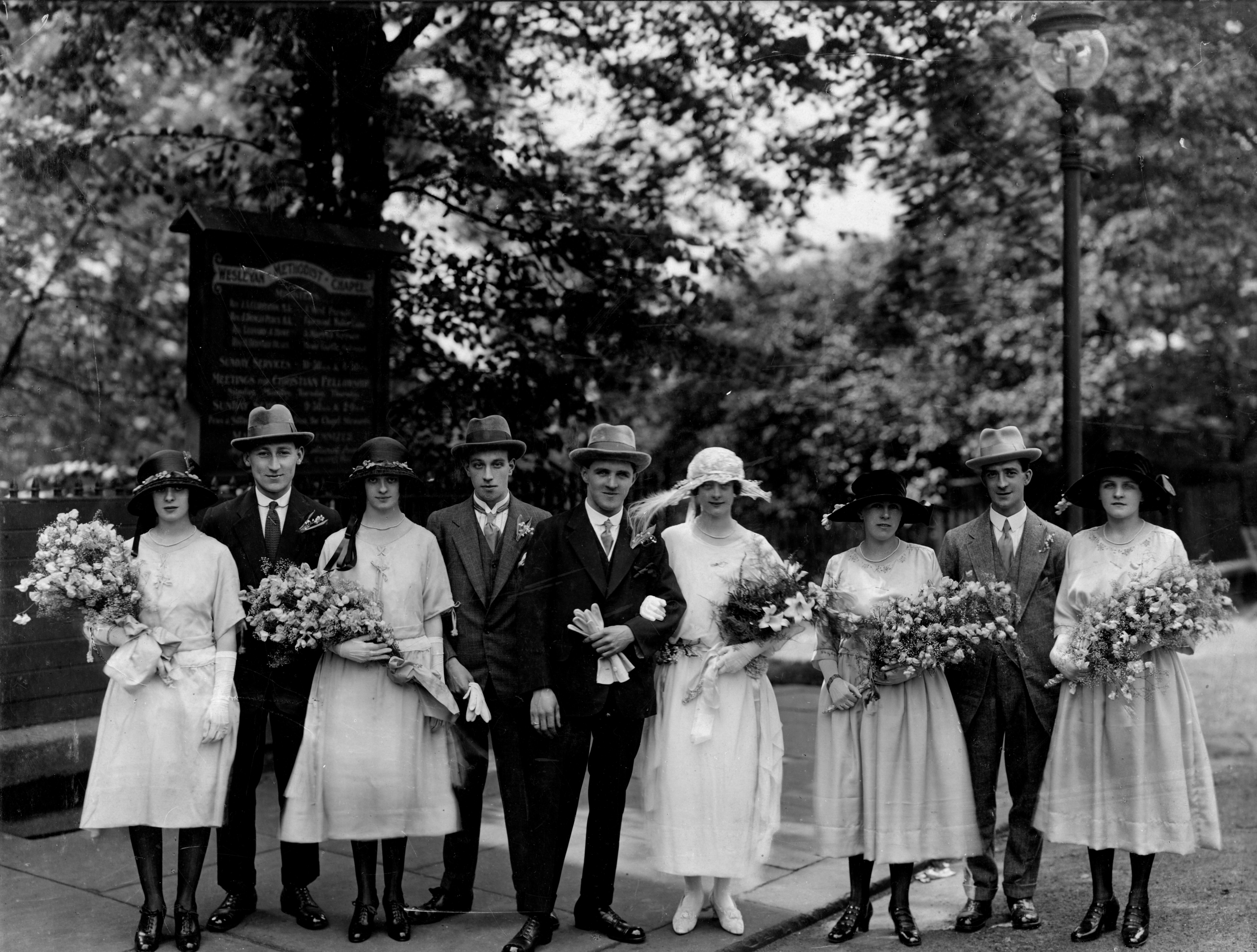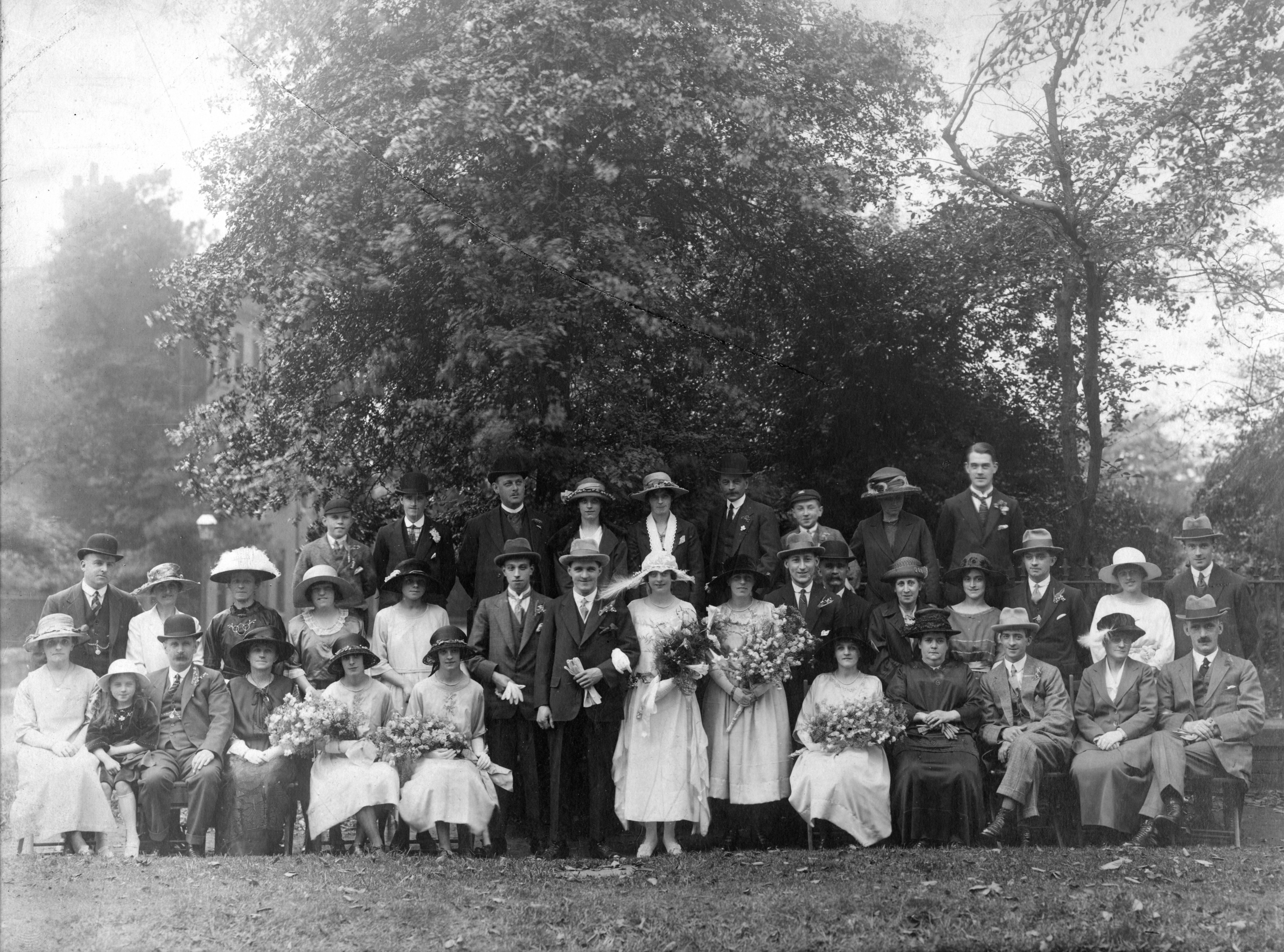 (Click here to see an annotated wedding photograph)
Isabel Worked a Cashier in the Rex Cinema 1922
This press clipping mentions Isabel's recollections of working as cashier in her father, William Bagnall's cinema, The Rex, which he built and ran in 1922.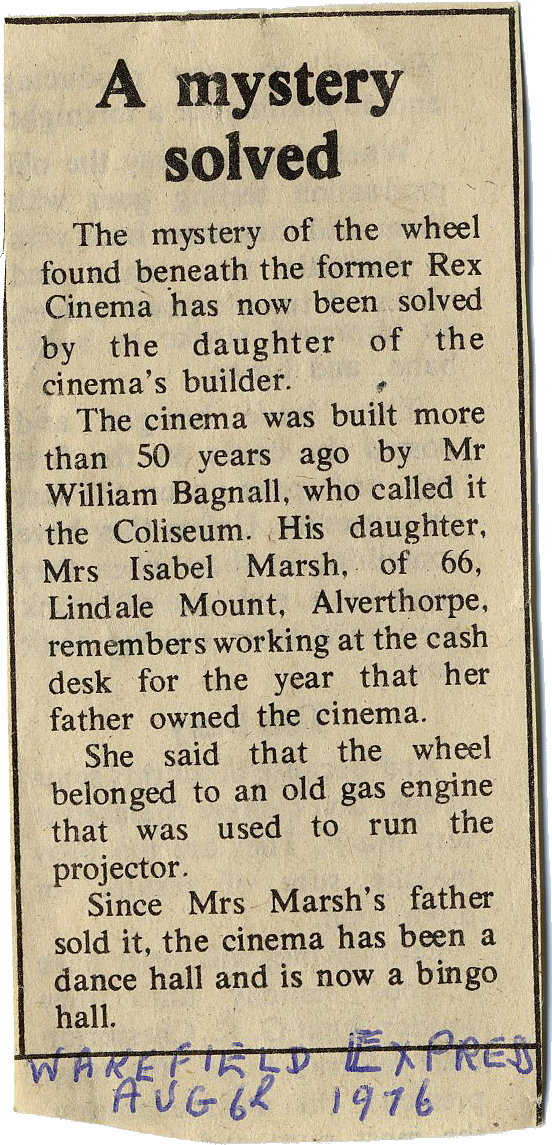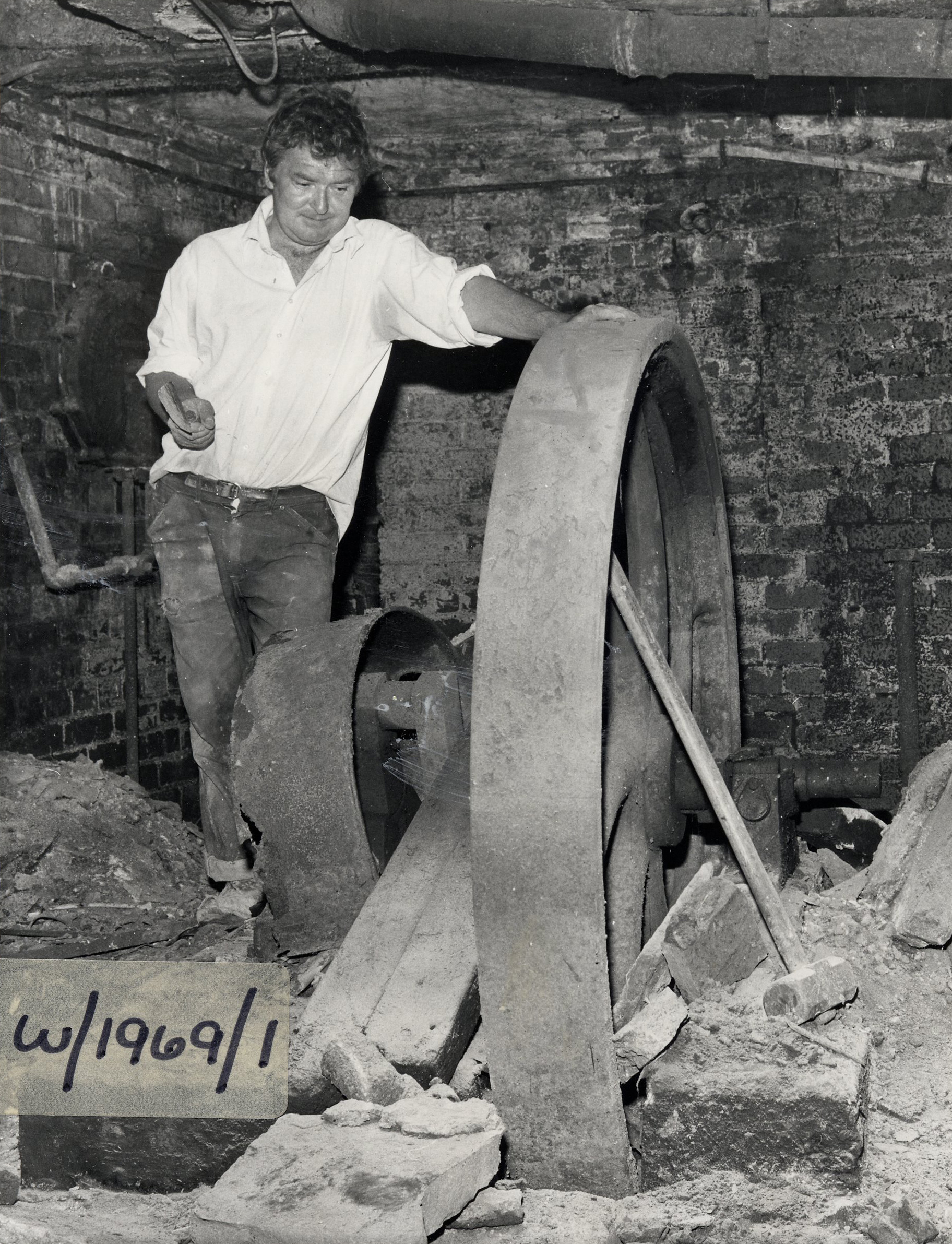 The mystery of the wheel found beneath the former Rex Cinema has now been solved by the daughter of the cinema's builder.
The cinema was built more than 50 years ago by Mr William Bagnall, who called it the Coliseum. His daughter, Mrs Isabel Marsh, of 66, Lindale Mount, Alverthorpe, remembers working at the cash desk for the year that her father owned the cinema.
She said that the wheel belonged to an old gas engine that was used to run the projector.
Since Mrs Marsh's father sold it, the cinema has been a dance hall and is now a bingo hall.
Marriage to Joe Marsh 20 October 1923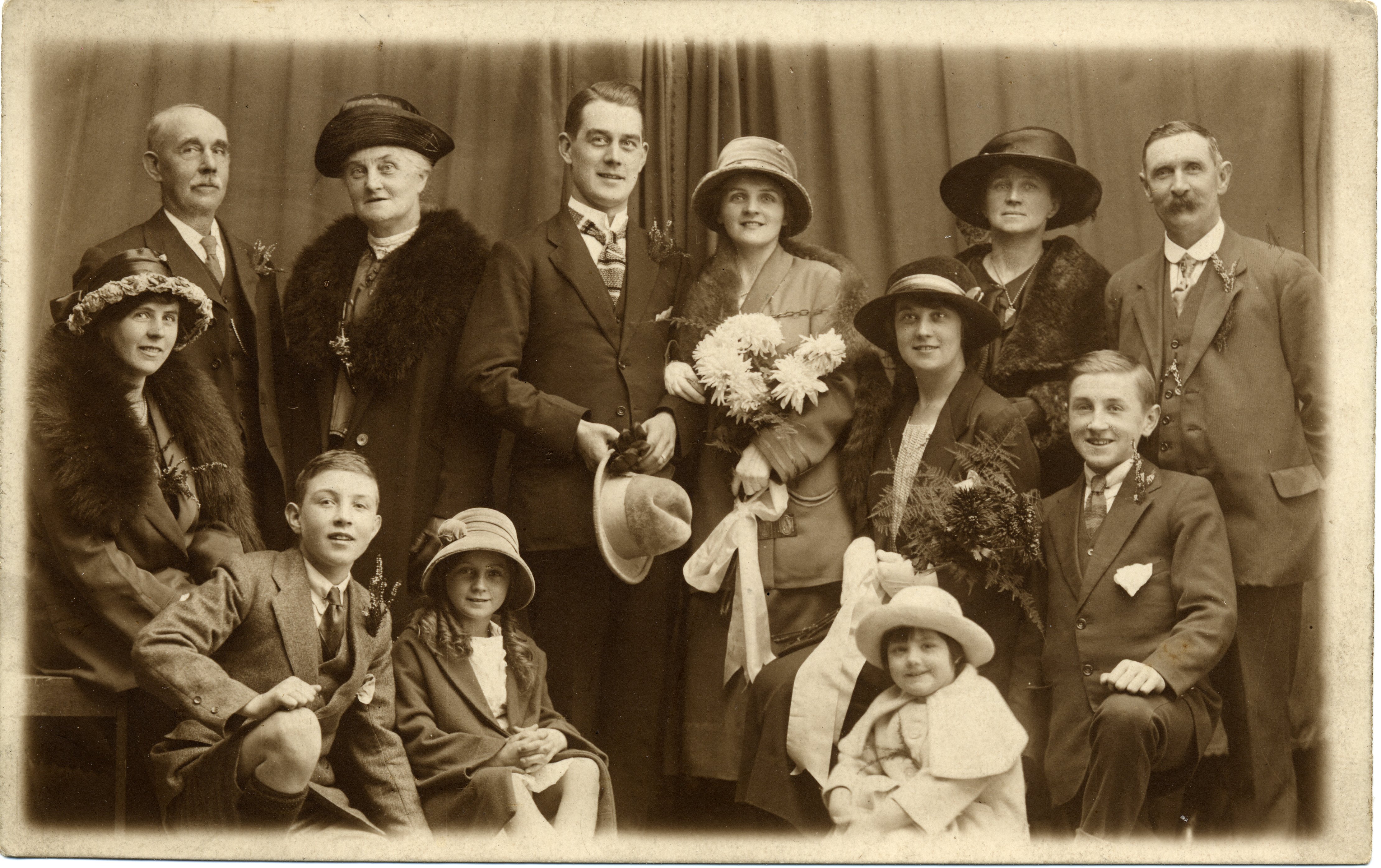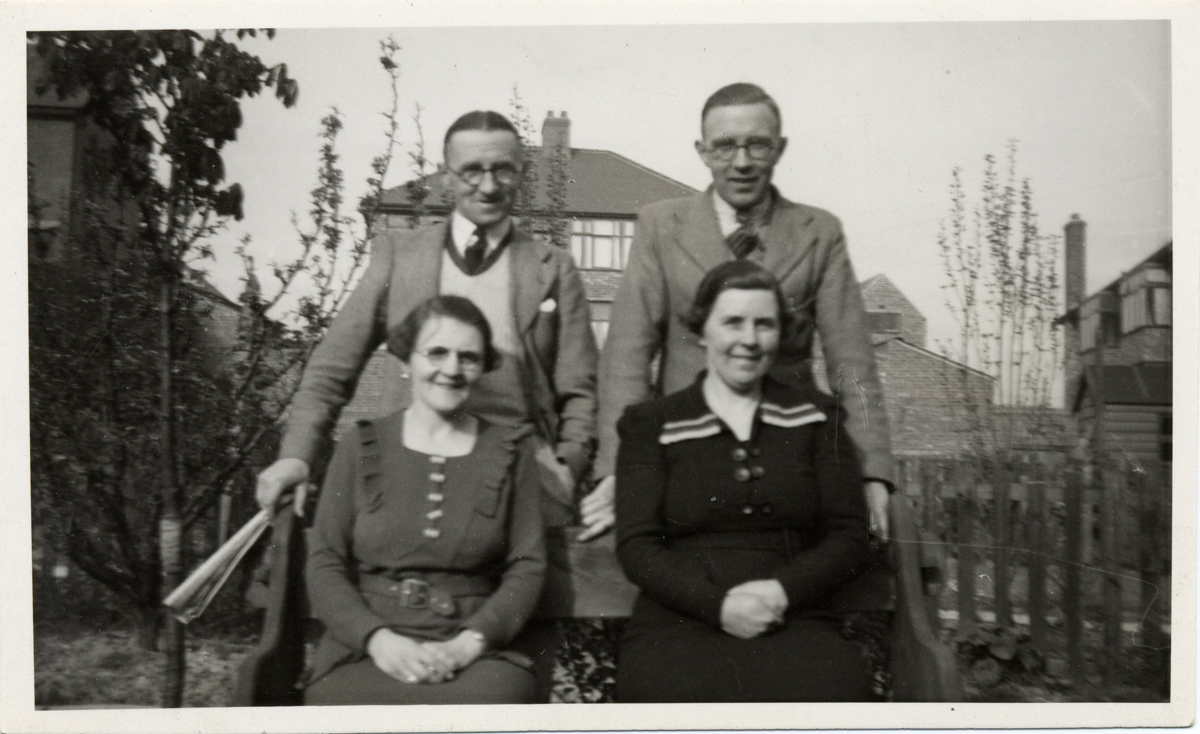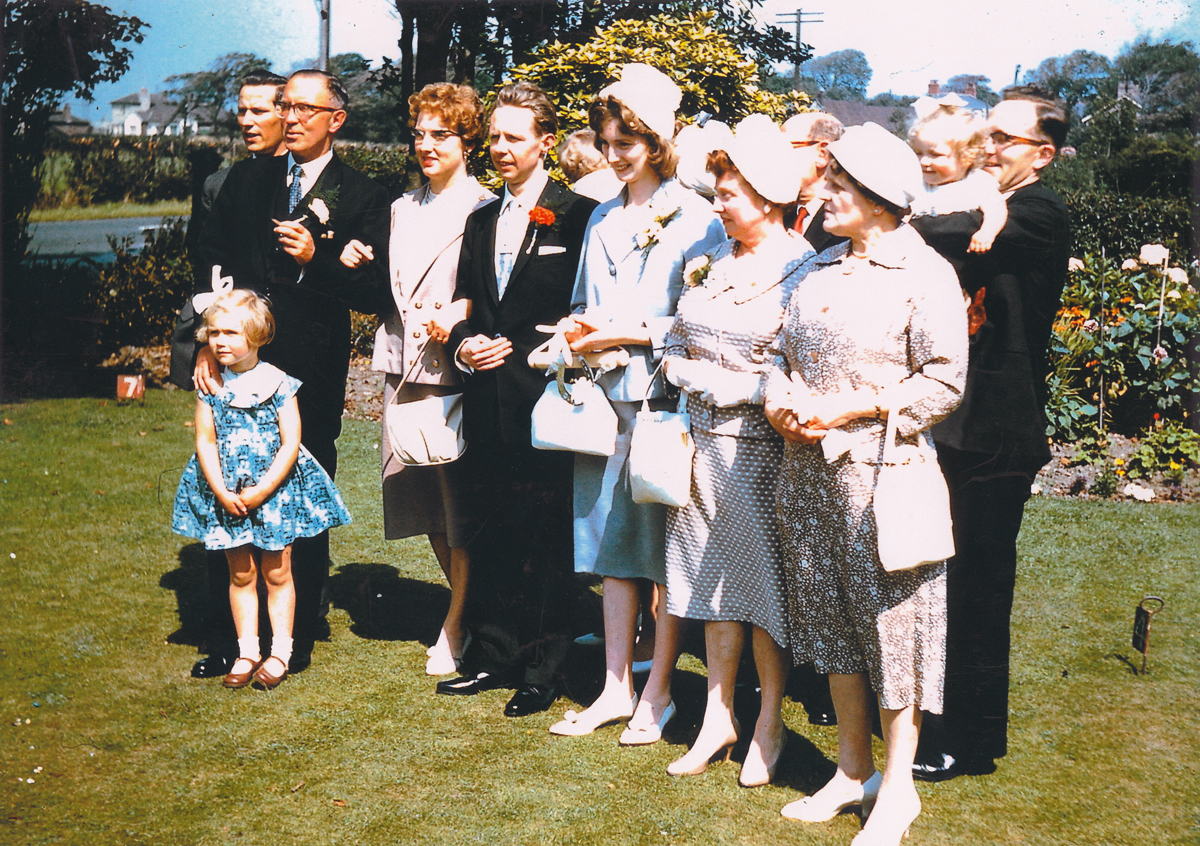 21 January 1986 Isabel Dies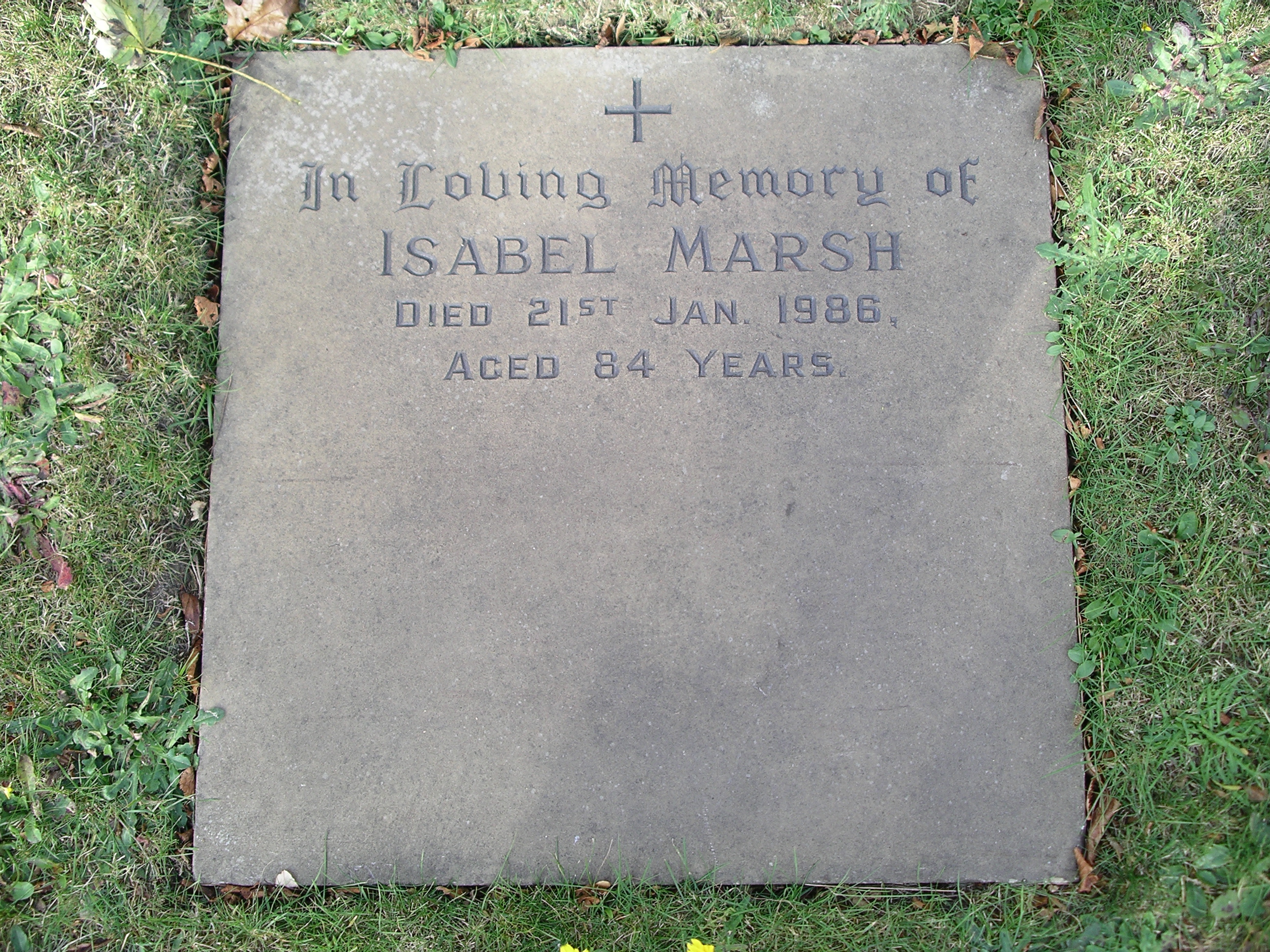 This is the last resting place of Isabel, in Wakefield.